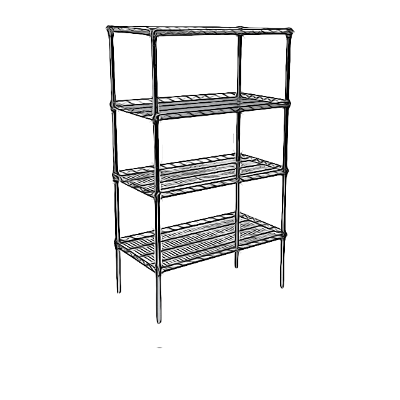 Wire Shelving Units
Wire shelving units are ideal for allowing good air circulation and light penetration in a variety of environments including catering, retail, medical, and electronic or engineering environments. Open wire shelving allows light to pass through and reduces the accumulation of dust, making it an excellent choice for display applications. Wire shelving is easy to assemble allowing for quick set up and use when needed.
Storage Metal Shelving
Perfect for use in catering or medical facilities our shelving provides storage and is extremely simple to assemble and maintain, it provides a plethora of cost-effective advantages and allows for aeration to products and goods placed on the shelving unit.