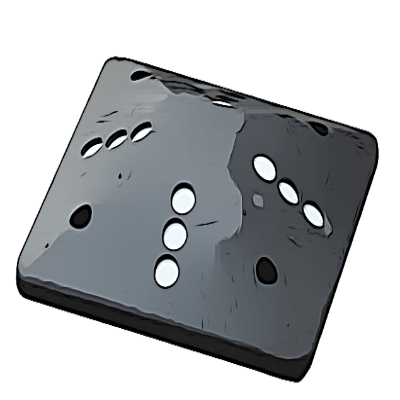 Speed Bumps
Speed bumps play a crucial role in enhancing road safety and urban planning. These traffic-calming devices are strategically placed to reduce vehicle speeds in areas with high pedestrian activity, like residential neighborhoods, school zones, and parking lots. They serve as a visual and tactile reminder for drivers to slow down, promoting safer streets and reducing the risk of accidents, especially in areas where vulnerable road users, such as children and seniors, are prevalent.
Parking Reservation Lock
Parking reservation locks are instrumental in optimizing parking management and enhancing convenience for both operators and users. These innovative devices allow drivers to reserve parking spaces in advance, reducing the frustration of searching for an available spot. Parking reservation locks enhance efficiency by preventing unauthorized usage and ensuring that reserved spaces remain vacant until the scheduled time. This not only improves the overall parking experience but also reduces congestion and emissions associated with circling for parking.