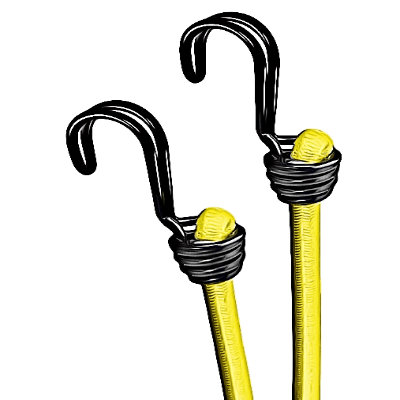 Cargo Bungee Cord
Cargo bungee cords hold a significant role in the realm of cargo management and transportation. These cords effectively absorb shocks and vibrations, reducing the risk of cargo shifting during transit. As a result, they not only protect valuable goods from damage but also contribute to road safety by preventing accidents caused by loose or shifting loads. Cargo bungee cords are the go-to solution for efficiently lashing down cargo in trucks, trailers, and personal vehicles, ensuring peace of mind for both cargo handlers and fellow road users.
Diamond Braided Rope
Diamond braided rope is a fundamental tool across a spectrum of applications, underscoring its crucial significance. Its intricate braided design contributes to exceptional load-bearing capacity, assuring safety and reliability when hoisting heavy objects or securing crucial knots. Whether in maritime adventures or on construction sites, diamond braided rope is an indispensable asset, ensuring a high degree of safety, dependability, and versatility. Its multifaceted nature makes it an essential component for professionals across various fields.