Linvar Storage Direct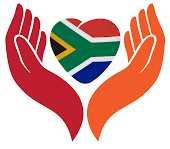 Linvar Profile
Supplywise, South Africa's leading online store supplying Storage direct products to the industrial, educational, hospitality, service, medical, mining, construction and retail sectors.

Storage Direct

At Storage Direct we provide an extensive range of storage and productivity solutions suitable for warehouse, industrial, office, retail and home environments, direct to you. Our one stop shop solution provides you with a quick efficient way of ordering your everyday requirements and supports any larger projects you may be undertaking.
Storage Direct
If you want a bespoke shopping list for your organisation contact us at storage direct. Linvar can work with you to develop a list of products suitable to you and ensure you are getting best value.
We work closely with leading manufacturers to ensure we have the best range of products from the tried and trusted to the innovative and new. We have over 6000 products online at Storage Direct to you.
About Us
Storage Direct prides itself on providing great products with exceptional service. Our team of professionals is available to any and all kinds of customers. Whether you're a small business in need of innovative storage solutions or a have a warehouse with complex logistical requirements. Linvar has provided pallet racking, shelving, mezzanines and other various storage solutions to a huge number of household named brands across all sectors of the economy.
Contact US
As a leading manufacturer linvar has an extensive range of shelving, lockers, cabinets, pallet racking and Linbins, all produced in SA , Linvar is able to offer you instant access to a comprehensive range of workplace products at highly attractive reseller prices