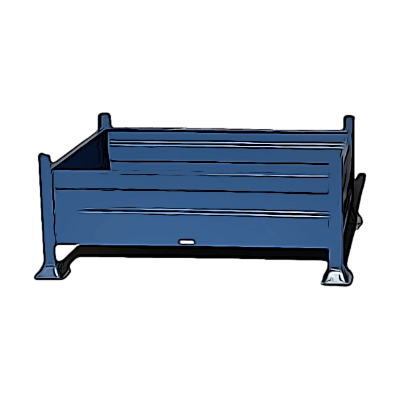 Steel Stillage Bin
Stackable bins, otherwise know as stillage bins, is widely used for both transporting and storing of goods. Their sturdy construction and ability to stack on one another allow for maximum usage when required. We offer a selection of containers in a variety of sizes to meet your requirements.
Mesh Storage Container
We offer a wide range of stackable mesh storage containers that are ideal if you would like visiblity of the inside the container once items or materials have been placed in. The compartments allow for adequate seperation of goods while transporting or storing. These mesh storage conatiners are durably manufactured allowing for long term usage when needed.