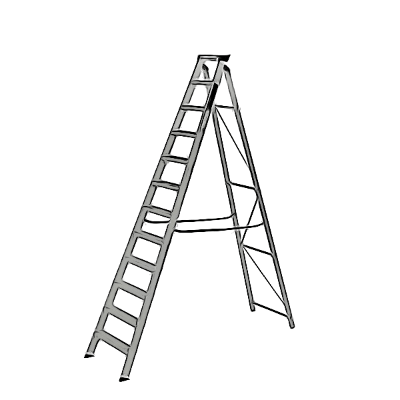 A-Frame Ladders
The use of a step ladder is advantageous when a supporting wall is not available. Our selection of stepladders can be used to assist you in completing your task. When you combine the adaptability of our step ladder range with their incredible dependability, they become an excellent choice for getting to those hard-to-reach places.
Double Side Step-Ladders
Invest in a set of double-sided steps from our step-ladder line for all your basic ladder needs at home and at work. A double-sided step ladder has treads on both sides and is shaped like an A-frame ladder. This makes it easy to reach a single target from two different sides. We have a variety of ladders to choose from, each with its own advantages - whichever task you need aid in with a ladder our range can assist you.