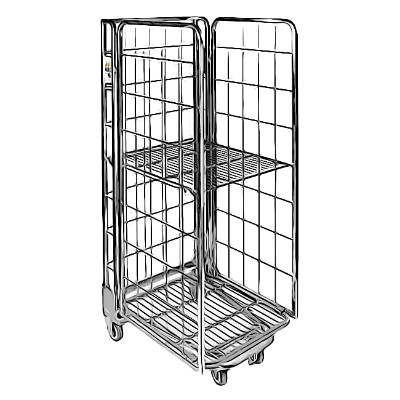 Secuirty Cage
To ensure the safe and secure transportation of a wide range of goods, our rolltainer is built on a sturdy roll cage base that is reinforced for added strength. The standard roll container model has two, three, or four sides, as well as a rectangular floor, all of which are constructed of sturdy framing and heavy-duty rod infill to ensure long-term durability, versatilty and flexability.
Enclosed Storage Cage
Our multi-purpose storage steel cages have a modular design which allows for a simple assembly and incredibly versatile application. Both inside and outside the warehouse, these containers are designed to keep goods, gas bottles, and chemicals safe from vandalism and theft while they are stored.