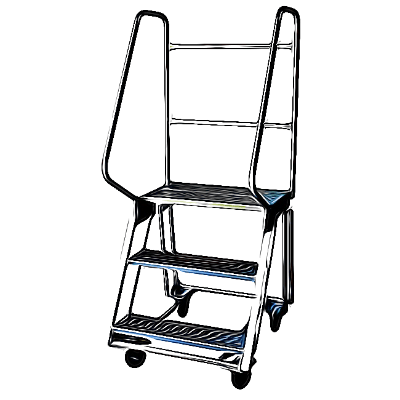 Warehouse and Industrial Ladders
These ladders are most commonly found in industrial settings and warehouses, among other places. These ladders are frequently made of corrosion-resistant materials, which increase their durability while also making them simple to maintain. Their sturdy construction and the addition of wheels, they are very easy to maneuver. They are the best type of ladder to have in your warehouse or industrial space because they ensure the safety of those who use them while working on them.
Mobile Ladders
Our mobile ladders are a great addition to your industrial or warehouse space, they are able to access high shelves and inventory with relative ease and safety. Many are equipped with swivel casters, which allow the ladder to be maneuvered through narrow aisles and into tight spaces. These rolling ladders are also equipped with safety railings, which increase the worker's stability even further.