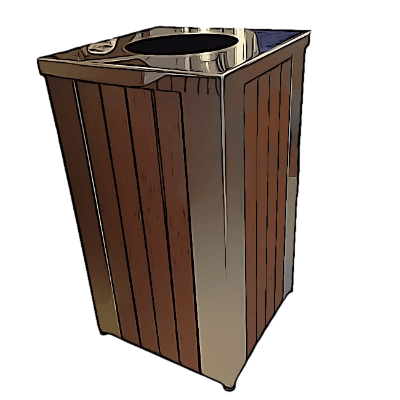 Litter Bins
Whether you are looking for a durable recycling bin for the workplace or a contemporary pedal bin for the home, you will find everything you need right here in our metal litter bin collection. Our metal litter bins are made from the highest quality materials and are designed to complement both professional and residential environments. They are available in a variety of shapes, sizes, and designs, and are available at a range of prices to suit every budget.
Indoor and Outdoor Garbage Bin
These bins are able to be placed in various indoor and outdoor environments such as parks, recreational areas, sports stadiums, and commercial buildings. We have a large selection of metal bins that are designed in a variety of finishes allowing for a range when deciding which you would prefer.