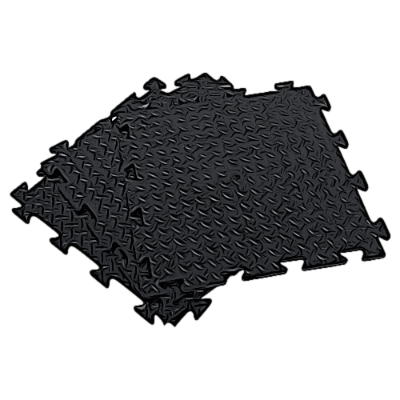 Connecting Floor Covering
The ability to connect or interlock floor tiles allows you to design your own unique flooring pattern that is tailored to your requirements. They are constructed to be lightweight and modular, which allows for easy pick up and cleaning. These mats are ideal for usage in garages, sheds, work areas, or fitness centres because of the extremely hard-wearing structure and durability.
Drainage Mats
It is the goal of our interlocking drainage mats is to provide a quick and simple flooring solution. Our drainage mats are the perfect solution to environments that experience excessive wear, dust, dampness, and water flow. The design of these mats allows for easy cleaning and mantienence when needed, as they are able to be disconnected from one another and reassembled after. You are able to customise your space by determining how many mats are needed, this allows for your space to have various layouts.