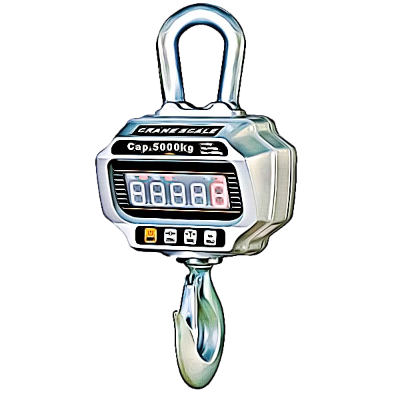 Crane Scale
When used in commercial environments such as production and shipping operations, the Crane scale provides a reliable and secure method for weighing huge loads that are suspended in the air. It has a robust construction, and its chrome-plated steel hook, safety catch, and big swivel shackle and bolt enable it to have a wide range of applications. Both the hook and the shackle can swivel, providing unmatched adaptability.
Warehouse and Industrial Scale
Even in the most demanding field operations, warehouse and industrial scales are simple to use. The readings are on an LED display and are very easy to see in any lighting environment, including the outdoors. The hold function causes the value to remain on the display after the item has been taken from the scale. This gives the operator sufficient time to record the weight of the item. They are are also simple to clean as needed, in addition to being portable allowing for use in various areas.