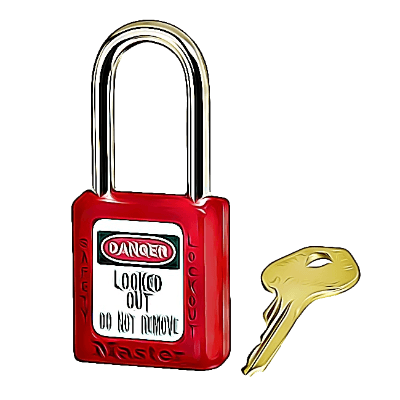 Long Shackle Padlock
Using a padlock with a long shackle allows you to lock multiple chains, hasps, or other items together using just one padlock. Our padlocks' shackles are made to be exceptionally long so that they can be used in situations in which the lengths that are standard would be too restricting. This allows our padlocks to be more versatile.
Discus Locks
A disc padlock, also known as a discus or round padlock, is a padlock that is in the shape of a disc and has a curved shackle that completely encircles the padlock. Due to the way that they are constructed, they are considered high security locks as it is a padlock with a closed shackle. This makes it extremely difficult to saw, cut, hammer, or bolt crop the discus lock, due to being completely covered.