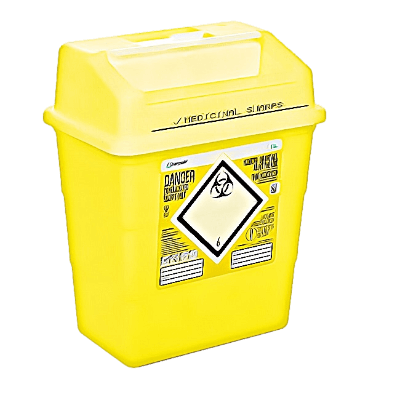 Medical Waste Bin
Our medical waste bins, are designed for daily use in hygiene-sensitive areas, and continue to be the preferred choice for hospitals, dental surgeries, doctor's clinics, and other healthcare facilities where cross-contamination must be avoided at all costs. Due to its secure design it allows for sharp objects that need to be dicarded to be placed in safely until they can be disposed of correctly.
Clinical and Laboratory Bins
Clinical and hazardous bins all for the storage of hazardous and highly infectious waste in clinical and laboratory settings. Our containers are designed with a secure pivot flap system, a semi translucent lid, and a clearly visible fill line to help ensure the safety of the user.