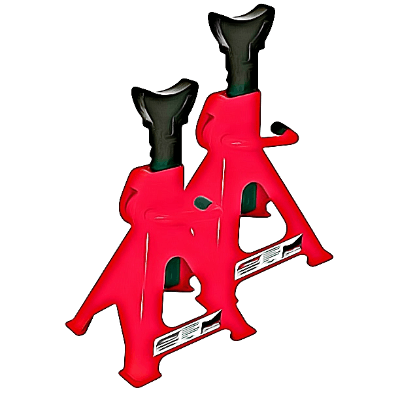 Ratcheting Axle Stands
Ratcheting axle stands are a vital tool in the automotive maintenance and repair industry. Their significance lies in their ability to securely support vehicles, providing stability and safety during tasks like tire changes, brake repairs, or undercarriage work. The ratcheting mechanism allows for easy and precise height adjustment, ensuring a snug fit beneath the vehicle. This adjustability ensures that vehicles remain lifted at the desired height, reducing the risk of accidents or damage.
Hydraulic Bottle Jack
Hydraulic bottle jacks reduce the physical strain on workers by replacing manual labor, and they provide precise control over lifting, preventing damage to equipment or accidents. Their versatility and robust construction enable them to handle various loads. Hydraulic bottle jacks are the backbone of maintenance, repairs, and construction projects, ensuring not only efficiency but also the safety of personnel and the preservation of valuable machinery.