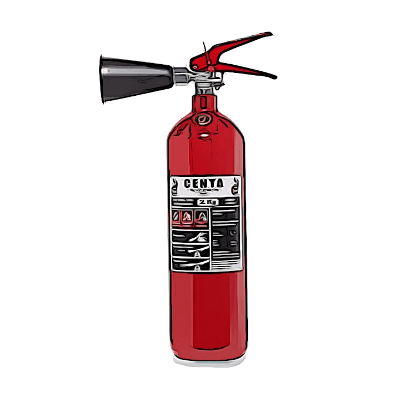 Carbon Dioxide Fire Extinguisher
Carbon dioxide fire extinguishers contain pure carbon dioxide, which is known to be an environmentally friendly extinguishant that does not leave any residue behind. It can put out flames involving flammable liquids such as petrol, oil, and solvents. It has been approved for use on live electrical equipment. We have a wide verity available, suited to whatever you may require.
Powder Fire Extinguisher
Powder extinguishers provide quick fire suppression by inhibiting the chemical reaction that is a necessary step in the combustion process. Powder units are perfect for use in vehicles and environments that are exposed to the elements because they can put out many kinds of fires and can be stored at very low temperatures without compromising their effectiveness.