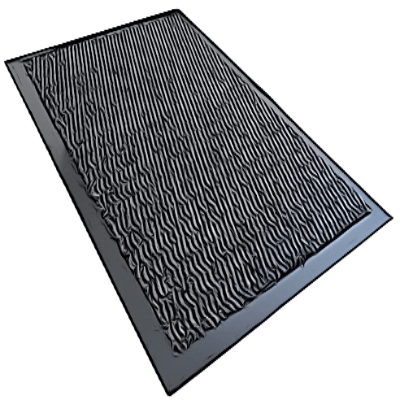 Outside Doormat
Our entrance doormats are designed to keep your floors clean by absorbing water and removing dirt from shoes when spaces are entered. These doormats are ideal at your entrance and are able to withstand a variety of weather conditions. The textured surface of these mats allows for finer granules of dirt and grit to be removed efficiently with each user. We offer a wide range or entrance mats to ensure that you are able to find what you need for your home or office space.
Cast Iron and Coir Mats
Coir matting is extremely coarse and absorbent, which makes it the ideal when scraping any surface it is brushed or wiped against, especially mud and debris. Our range of cast iron mats are extremely durable in design and allow for great placement outdoors, they are easy to rinse off and are a set feature in your outer entrance space as they dont move easily. With a wide range of mats available you are able to find what you need for your required space.