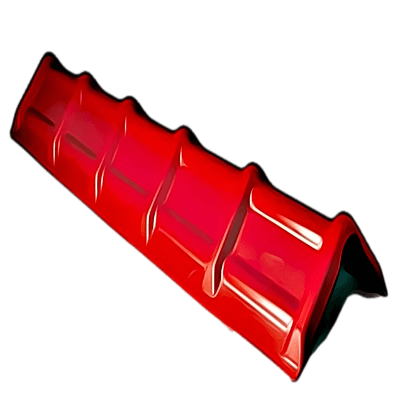 Corner Protector
Cargo corner protectors are indispensable accessories in the world of transportation and logistics. By providing reinforcement and protection to vulnerable corners and edges of goods, they shield shipments from dents, scratches, and deformation. This not only preserves the integrity and appearance of valuable cargo but also reduces the likelihood of accidents caused by compromised load stability. Cargo corner protectors are versatile, adaptable to various cargo types, and contribute to overall road safety, assuring both the protection of valuable goods and the safety of road users.
Plastic Corner Guard
Plastic corner guards are unassuming yet critical components in the realm of shipping and cargo handling. By mitigating the risk of dents, abrasions, and structural damage, they ensure that valuable cargo arrives intact and in pristine condition. Plastic corner guards bolster load stability, reducing the potential for accidents and injuries caused by shifting or compromised cargo. Their versatility and cost-effectiveness make them a staple in logistics and transportation, emphasizing their pivotal role in safeguarding cargo, minimizing damage, and enhancing overall road safety.