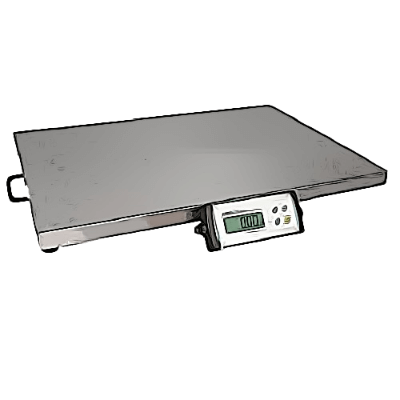 Electronic Weighing Scale
The electronic weighing scale is perfect for general weighing in most industries, as well as measuring portions in laboratories, warehouses, supermarkets, post offices, factories, offices, and at home. These scales are easy to clean thanks to their durable molded plastic structure and large replaceable stainless steel pan.
Industrial Scale
Industrial scales are ideal for use in warehouses, shipping and receiving areas, factories, and manufacturing facilities since they are versatile and simple to use. Big platforms, large capacities, and stainless steel pans are among the features of this machine. They are easy to move, clean and store while allowing for the weighing of larger items and ensuring accuracy throughout usage.